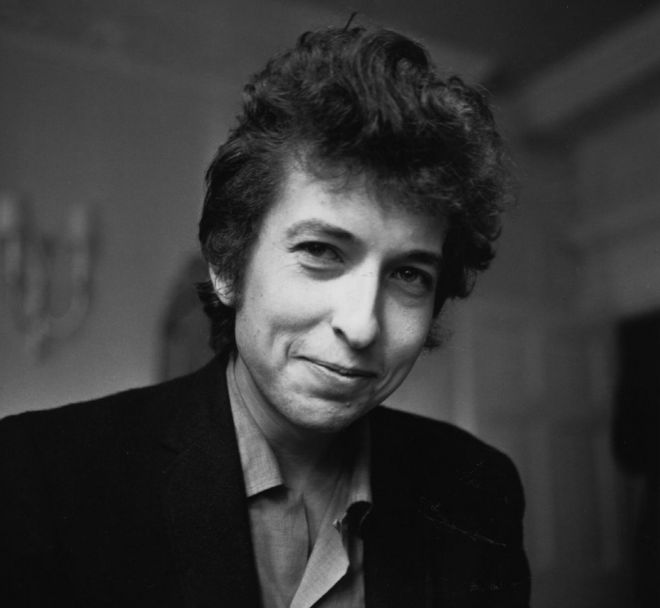 Redacción
BBC Mundo
El cantautor estadounidense Bob Dylan ganó este jueves el premio Nobel de Literatura 2016. Se trata del primer músico en ser distinguido en la categoría.
La Academia Sueca, la encargada de hacer el anuncio, dijo que reconoció a la estrella del rock de 75 años por "haber creado nuevas expresiones poéticas dentro de la gran tradición de la canción estadounidense".
Sara Danius, secretaria permanente de la Academia Sueca, dijo de Dylan que"durante 54 años ha estado inventándose a sí mismo".
De "Blonde on Blonde", su séptimo disco de estudio, Danius dijo que es "un extraordinario ejemplo de su brillante manera de rimar, de juntar refranes, de su brillante forma de pensar".
Dylan, cuyo verdadero nombre es Robert Allen Zimmerman, nació en 1941 y comenzó su carrera musical en 1959, tocando en cafeterías de Minnesota, EE.UU.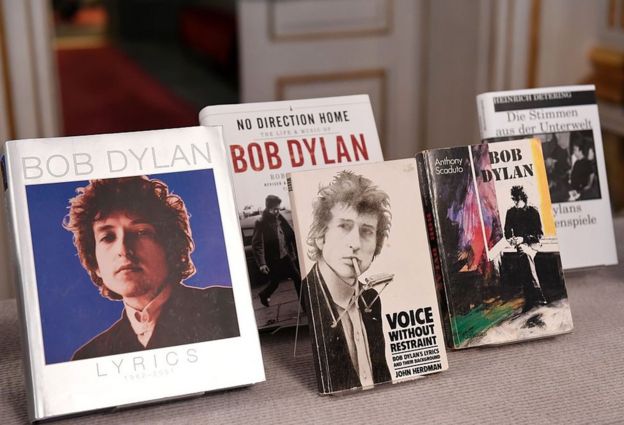 Pero sus canciones más conocidas son de la década de 1960, como "Blowin' in the Wind" y "The Times They are A-Changin", algunas de las cuales se volvieron himnos del movimiento por los derechos civiles y contra la guerra de Vietnam.
Su lirismo es exquisito. Está demostrado que sus temas son eternos. Pocos poetas habrán sido más influyentes"
Desde el 7 de junio de 1988 Dylan ha enlazado una gira con otra, por lo que él mismo bautizó su actividad de las últimas tres décadas como el "Never Ending Tour" (La gira sin fin).
Reconocimiento de la industria
Antes de ser distinguido por la Academia, Dylan ya contaba con el reconocimiento de la industria.
"Su trabajo se mantiene totalmente carente de convencionalidad, prestidigitación moral o pábulo pop", escribía Bill Wyman, el exbajista de los Rolling Stones para el diario estadounidense The New York Times en 2013.
"Su lirismo es exquisito. Está demostrado que sus temas son eternos. Pocos poetas habrán sido más influyentes", explicaba.
"No soy el primero en sugerirlo, pero es hora de tomar la idea en serio. El Premio Nobel de Literatura no se otorga de forma póstuma y el señor Dylan ya está en sus setentas. Alfred Nobel decretó que el premio debía ir a un escritor con "el trabajo más destacado en una dirección ideal"", proseguía.
Entonces, "¿Por qué Bob Dylan no ha recibido uno todavía?".
Pero este jueves la decisión de la Academia ha sorprendido a muchos y ha provocado reacciones encontradas, como algunas de estas expresadas en la red social Twitter:



El Premio Nobel de Literatura, el número 109 que se entrega en la categoría, no es el único galardón que ha recibido Dylan.
En mayo de 2012 el presidente de EE.UU., Barack Obama, le entregó la Medalla de la Libertad, considerado el mayor honor civil de ese país.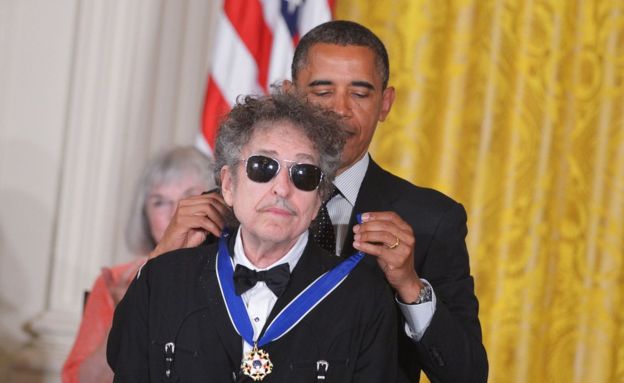 El Nobel de Literatura, al igual que los ganadores de las otras disciplinas, será entregado el 10 de diciembre.